Active in both Japan and Vietnam
Get a highly specialized job!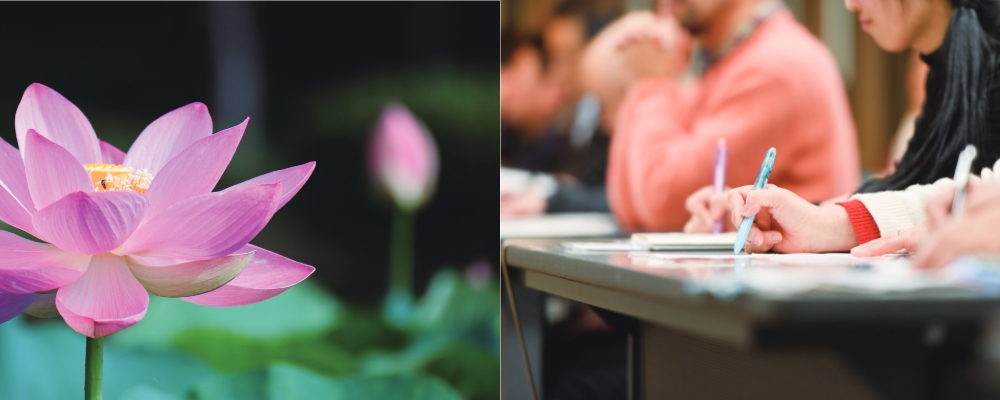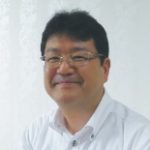 Teacher's Message
Graduated from Waseda University, Faculty of Political Science and Economics
Waseda University Graduate School of Letters
・Master's course completion
Daytime teacher Ken
Hello everyone!
I have been traveling between Japan and Vietnam for 15 years. Meanwhile, the Japan-Vietnam relations have undergone major changes and developments. The academic ability and qualities of Vietnamese international students are improving year by year. In this department, our experienced teachers will help you realize your dreams. In addition to job hunting support, we will guide you with a long-term perspective to become future leaders in each field.
Characteristics and qualifications aimed at
Features
The Japanese-Vietnamese translation and translation course offers not only language courses but also business courses.
You will acquire the ability to make the best use of business such as information processing, information literacy, business manners, Japanese-Vietnamese business circumstances, and English.


We have been providing employment support since the second half of the first year.
Employment in 2019 was more difficult than last year, but it reached 95% at the end of February.
We have realized employment in various industries and occupations such as hospitals, trading companies, hotels, and dispatch companies.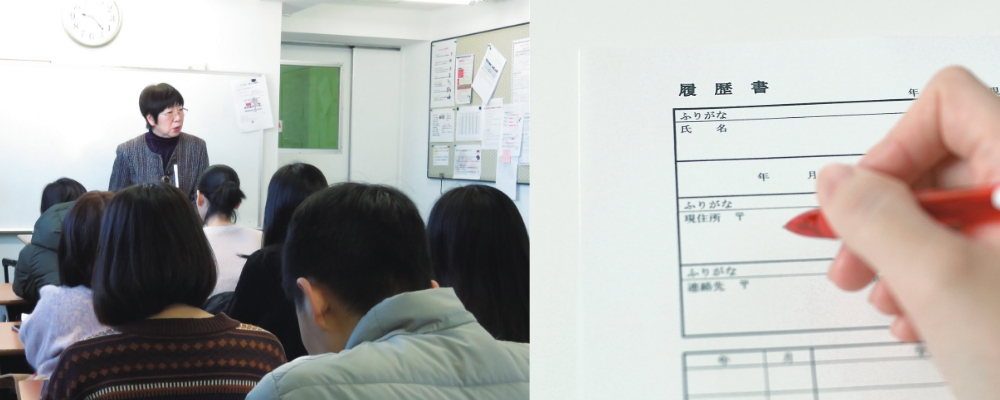 We offer classes that specialize in tourist information, with the strength of interpreting and translation.
In addition, in the second year, we will learn the measures for the "Hotel Business Practice Examination" and aim to pass the examination.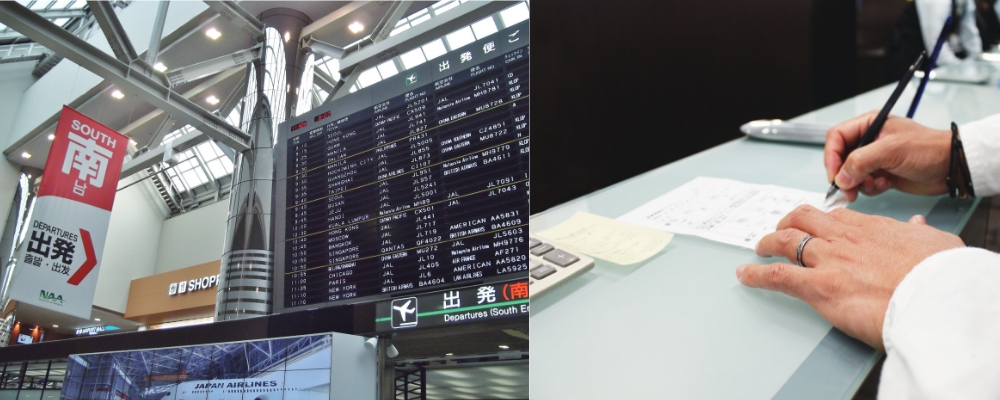 Lesson introduction
Class introduction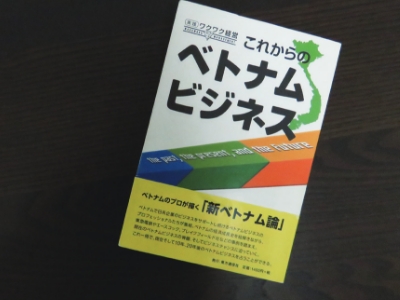 Japan-Vietnam business situation
An overview of today's Japan-Vietnam relations, mainly from an economic perspective, so that you can play an active role on the front lines of both countries. You will also learn Japanese business customs.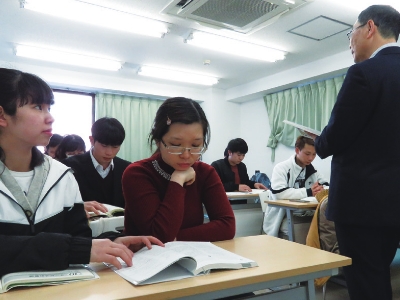 Business certification measures
We will challenge the "Business Ability Test Job Pass" that is useful for finding employment in general companies. Last year, 4 people in 2nd grade and 15 people in 3rd grade passed.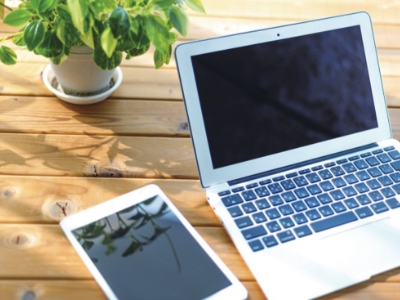 Information processing
We will definitely acquire the information processing ability that is essential in today's business activities. For two years, you will learn from ward to PowerPoint in a dedicated classroom.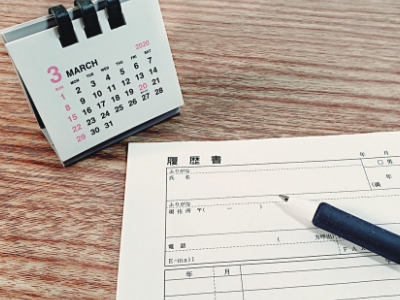 Business manners
We will provide detailed guidance on what is necessary for employment, such as business conversation, how to use honorifics, presentations, interview exercises, and how to write a resume.
Curriculum
We offer systematic classes from advanced Japanese to interpreting and translation levels.
A curriculum has been set up to fully utilize the ability of Japanese-Vietnamese interpreting and translation in future business fields such as business conversation, business manners, information processing, and Japanese-Vietnamese business circumstances.
We aim to cultivate advanced human resources with a long-term perspective, by gaining a thorough understanding of Japanese culture, information literacy, English, Chinese, and other general education that suits the times.
We also provide full guidance to students who wish to go on to university/graduate school.
Timetable
| Month | Fire | water | tree | gold |
| --- | --- | --- | --- | --- |
| Advanced Japanese 1 | Business Japanese 1 | Business manners | Interpretation basics 1 | Interpretation basics 2 |
| Advanced Japanese 2 | Information processing | Translation basics 1 | Geography of Japan History of Japan | Business Japanese 2 |
| Japanese Language Proficiency Test Preparation 1 | Basic Chinese Basic Korean | Japanese Language Proficiency Test Preparation 2 | TOEIC measures | Japanese Language Proficiency Test Preparation 3 |
| | | Trade practice | Japanese history | Geography of Japan |
Target qualification
Business Ability Test Job Pass Level 3
MOS (Word, Excel)
BJT Business Japanese Proficiency Test
Hotel Business Practice Test
Japanese Language Proficiency Test (JLPT)N1
Details of class contents *Reference for 2020
voice
Voice of current students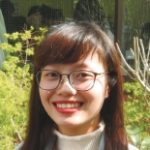 NGUYEN THI LAN ANH (Vietnam)
Classes are interesting, but finding a job requires effort.
Shubayashi has a good and friendly teacher who always supports me. Everyday lessons are fun and helpful.
However, when going to school or getting a job, you must make your own efforts. That is because my will and determination are important. I'm working hard because I'm in trouble in the future if I don't decide for myself.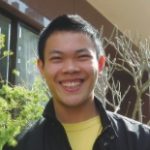 LE QUANG TRUONG (Vietnam)
I also studied Japanese language school at Shubayashi.
For enthusiastic instruction, enthusiastic instruction is more felt at a vocational school!
I want to be an interpreter/translator in Japan, so when I searched for a school, the teachers I attended were kind and I enrolled because I was in a sister school that taught me enthusiastically. Once you enter, you can feel more enthusiasm, and desperately support not only specialized subjects but also employment. I am also working hard to meet the expectations of the teachers.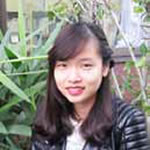 DAO THI HIEN (Vietnam / from Hai Duong Province)
Studying to become an interpreter
A lot of study for employment!
I am currently a second year student in the Japanese-Vietnamese translation and translation course at Shurin College of Foreign Languages.
In the future, I want to be an interpreter.
I work hard every day to make my dream come true.
At school, the teachers are eager to teach. Also, there are many classes for going to school and getting a job, and I have learned the necessary skills, which I think will be very useful.
Let's do our best together with all the examinees.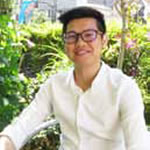 NGUYEN XUAN AN (Vietnam/from Pleiku City)
You can study with teachers and students of various nationalities
I just entered Shubayashi, but the teachers and seniors not only taught, but also told new students to get used to the new environment and explained various things, so I got used to it quickly.
And in the class, we will teach you in various ways so that you can study easily. Especially in class, Japanese teachers, Chinese teachers, Vietnamese teachers, etc. also teach, so you can study various languages. You can also study and interact with Japanese and foreigners. I am glad that I was able to study at Shubayashi. If you want to become an interpreter/translator, please come to Shubayashi!
Job-seekers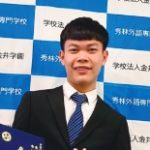 LE QUANG TRUONG
NBC cooperative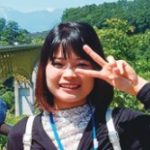 LUONG LINH CHI
Isomedical Systems Co., Ltd.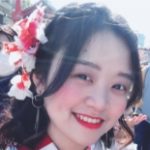 HOANG THI THANH HUONG
Housecom Co., Ltd.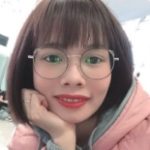 PHAM THI THUY HOA
Shimizu Bussan Co., Ltd.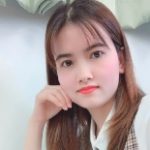 PHAM THI ANH TUYET
Shidax beauty care
Management Co., Ltd.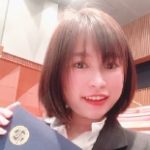 NGUYEN THI HONG NHUNG
General Trading Company Katsura Shoten Co., Ltd.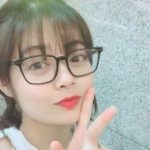 VU THUY LINH
Asian Consulting Co., Ltd.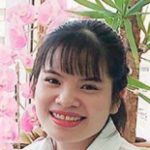 NGUYEN THI HUYEN
S Groove Co., Ltd.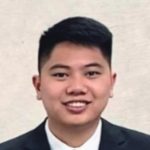 NGUYEN DINH XANH
IOC japan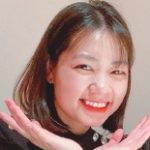 NGUYEN THI LAN
Mizuho Co., Ltd.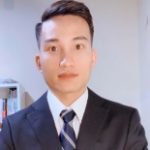 DANG THANH HAI
Sankyo Manufacturing Co., Ltd.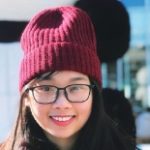 NGUYEN TRUC KUYNH
Oasis MSC Co., Ltd.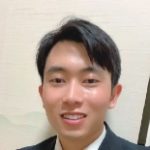 PHAN MAU DAT
Boso Promotion Cooperative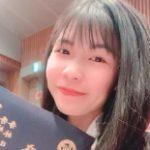 CAN THI LIEN
Rotek Cooperative
The employment rate after graduation in 2020 was 98%.
Course after graduation
■ Employment…Manufacturing/restaurant personnel department, school affairs, dispatch translation, real estate, tourism/hotels, airports, Japanese companies in Vietnam, and others
■Proceeding… Japanese universities/graduate schools/vocational schools